A Marketing & Data Platform for the Live streaming Industry
Get real time and historical livestream data on all creators and games, do influencer marketing, manage creators, and streamline reporting all in one platform.
Trusted by the world's leading Brands, Studios, and Agencies
Award-winning tools trusted by the world's leading brands
Uncover what people do after viewing your ads and sponsorships
Prove that performance can be attributed directly to your campaigns and empower your sales & partnership teams.
Measure site visitation to your website, competitors, and 3rd party sellers.
Even track keyword searches for your brand, competition, or related products after an ad/sponsorship view.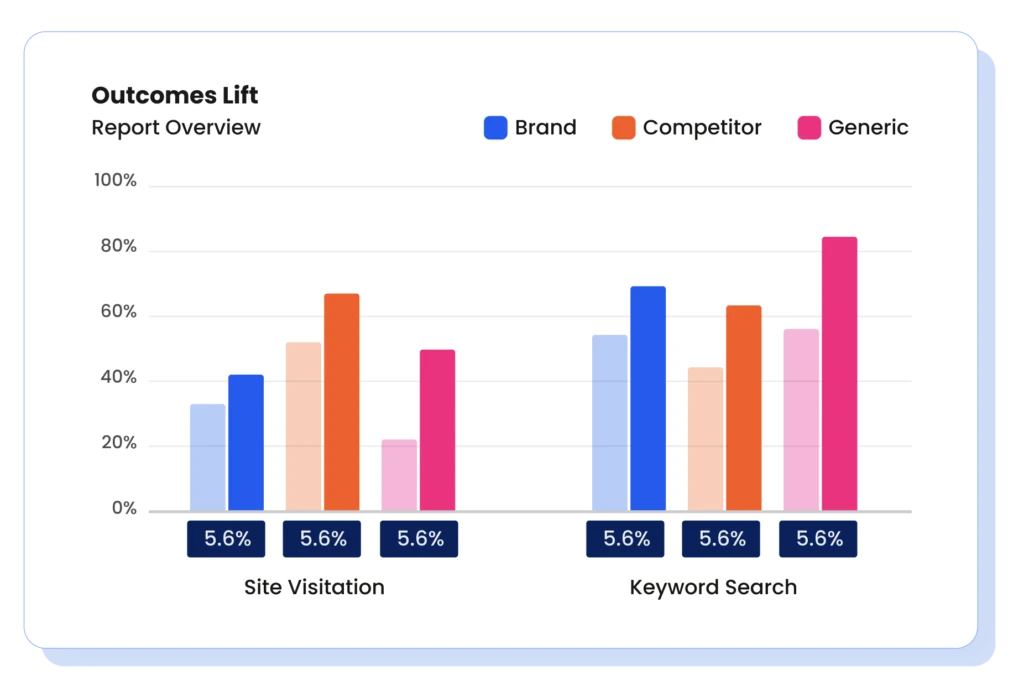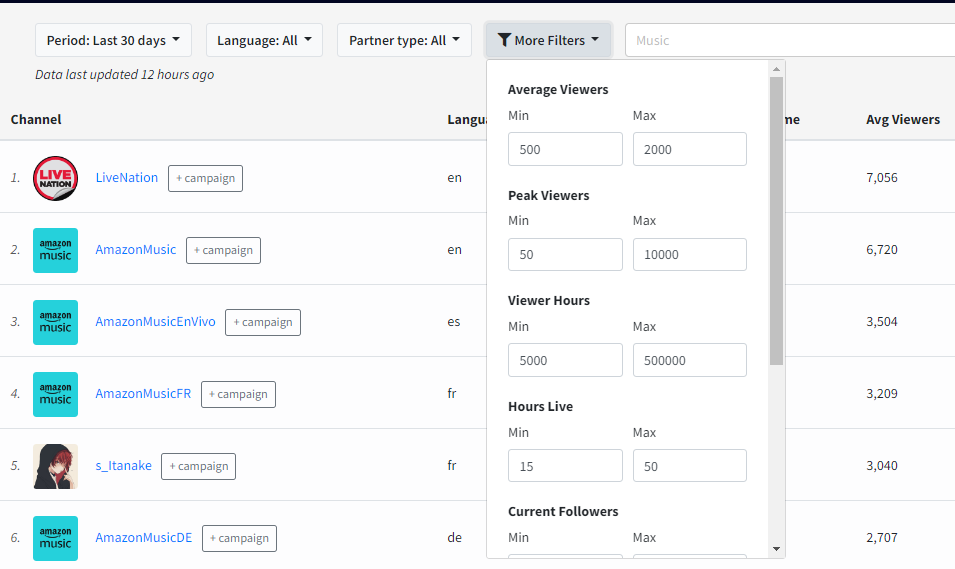 Find influencers, vet them, and get contact info
With advanced filtering like country, language, viewership thresholds, and more you can discover the fastest growing talent and track performance. Plus, verified contact info so you can get in touch.
Manage creators, launch campaigns, and streamline reporting
With our campaign builder you can leverage our chatbots, overlays, and reporting to automate and scale campaigns across creators. And with our contract manager, you can stop chasing down documents waiting to get signed, and have it integrated right into your Campaign Manager.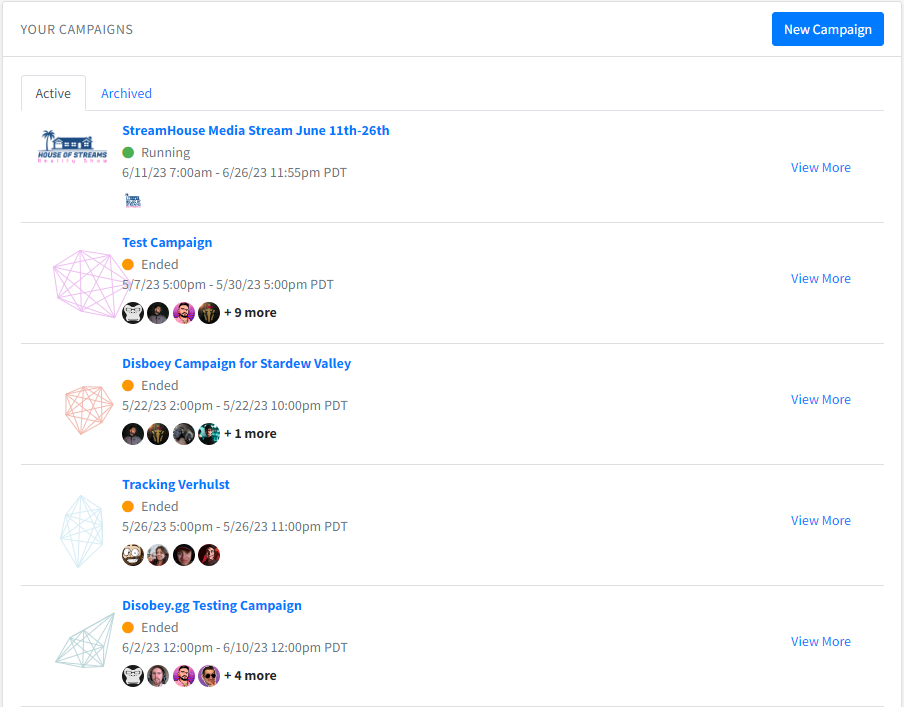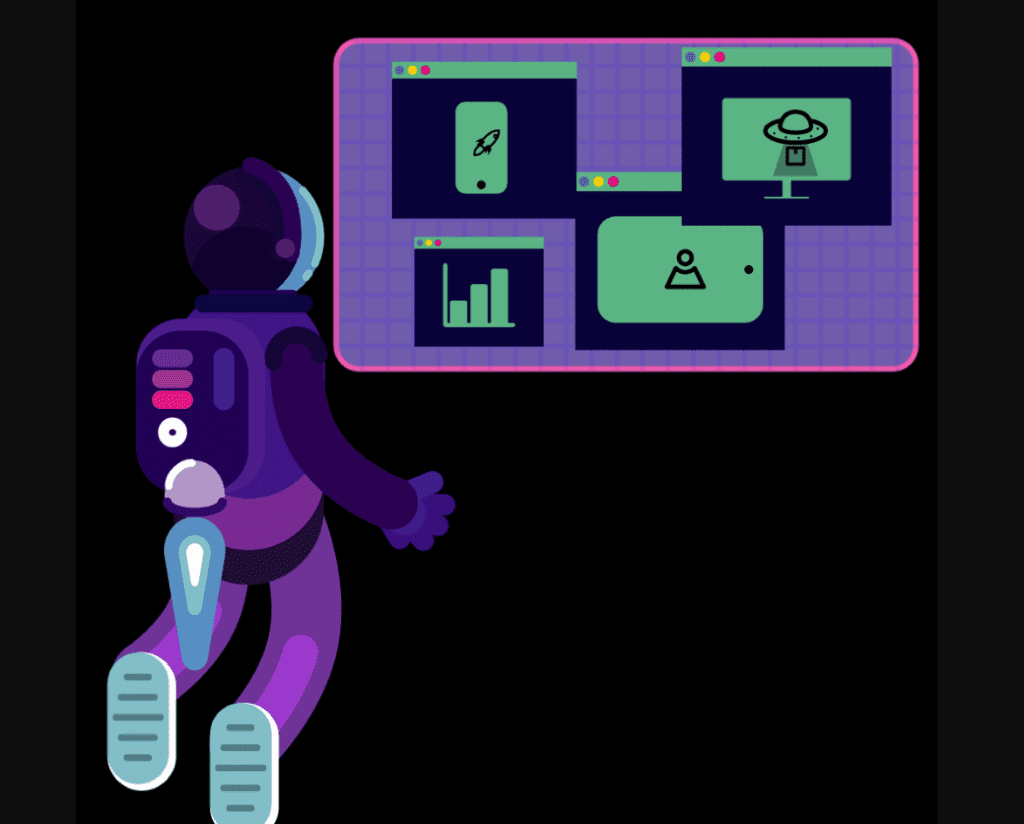 Get data on over eight million creators and 170,000 games
Get all livestreaming data from all major platforms in one place. Vet influencer partners, keep a pulse on competitors, and power your own BI tools or apps with our API.
Power your own BI tools or apps with our API
If you already have a reporting system you love and want to keep, no problem. We can integrate with most data warehouses, reporting platforms, and data tools. Your data team will love us!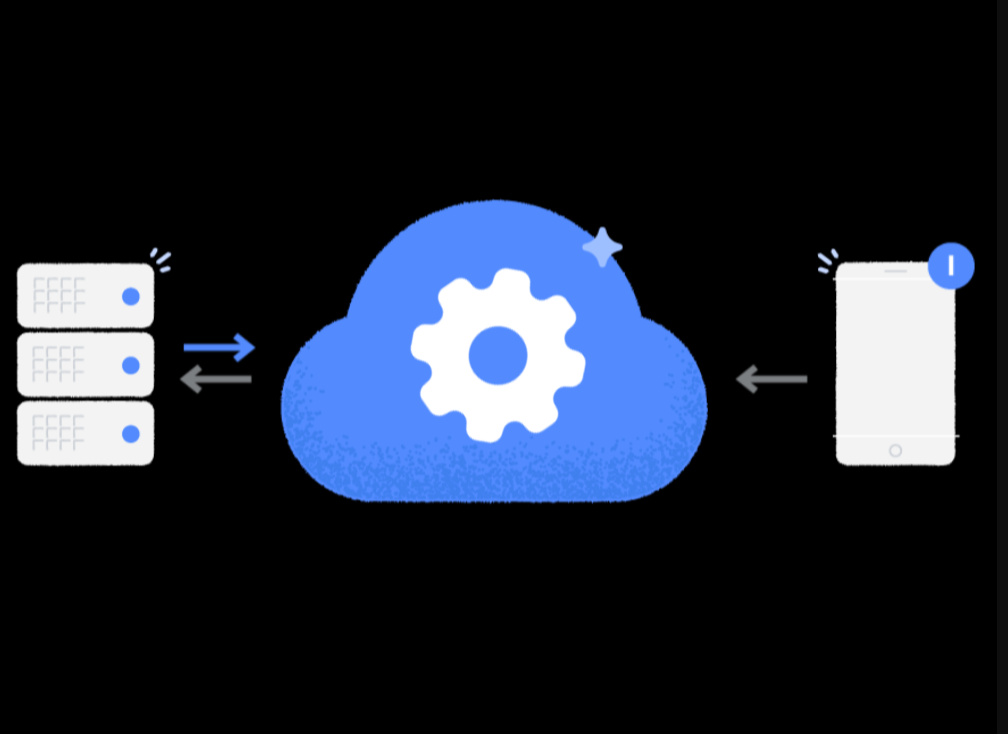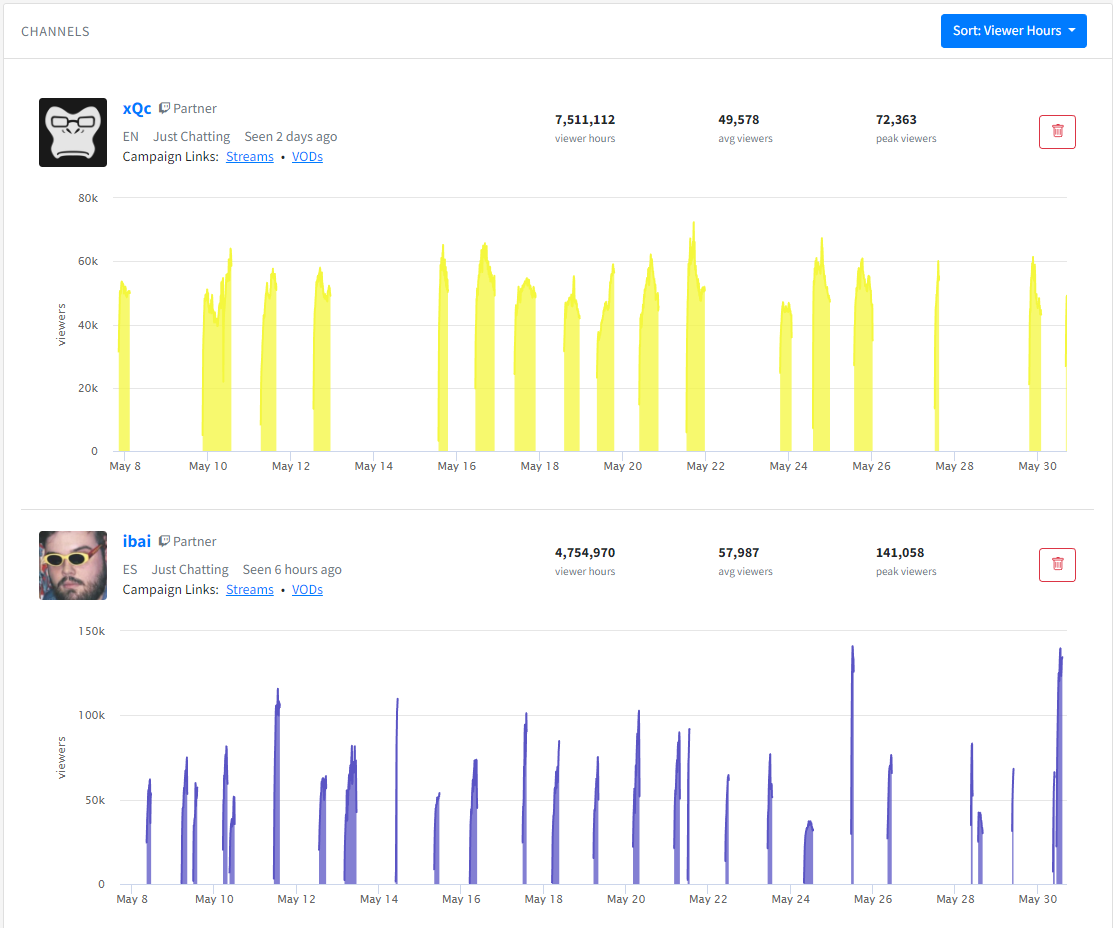 Report on Live Stream Campaigns with Ease
We give you real time data to all creators, streams, and games on Twitch. Making it easy to set up automated reporting for your campaigns and activations. With our historical data, you can also build reports that happened in the past.
Our CEO will eat olives (he hates olives)...
… if you find another tool that lets you do all these things
Access viewership data on over 8,000,000 creators on Twitch & Kick.
Track live streaming performance with real time data.
Monitor performance statistics of esports leagues, tournaments, and matches.
Benchmark against competitor activations to own the market.
Draft, schedule, and run creator campaigns with chatbots, overylays, and reporting automation
Creator management solutions for talent managers
Contract management to streamline activations. Say goodbye to chasing down documents
Power your own BI tools or apps with our data feeds
Access to viewership data on over 170,000 games
TwitchMetrics Pro touches every part of our organization. Our marketing team uses it to source creators, our data team uses it to build reports for our partners, and our creator management team uses it to simplify activations.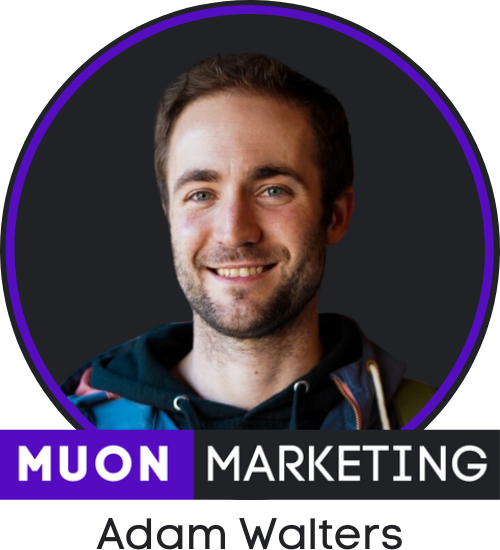 Adam Walters
CEO at Muon Marketing & Creator Management
Join the hundreds of companies switching to TwitchMetrics today
Get 7 days of full access to all our features. Cancel anytime. And get a free migration from all of your existing tools.